These 25 People Have Done The WORST Imaginable Things To Their Face. OMG!
You won't believe what these 25 people have done to their faces. The bad news is, only a few of these situations are reversible. Most are permanent. Yikes!
1. He just looked into a mirror for the first time.

izifunny
2. This spray tan catastrophe.

funcage
3. This human model for piercing practice.

officiallyfun
4. These jumbo eyebrows.

funny-picture
5. Hello Kitty tattoo...goodbye job prospects.

kittyhell
6. These stacked eyebrows.

funcage
7. Darth 'n Roses.

geekologie
8. This monstrosity.

listcovery
9. This cartoon makeup face.

izismile
10. This living lizard man.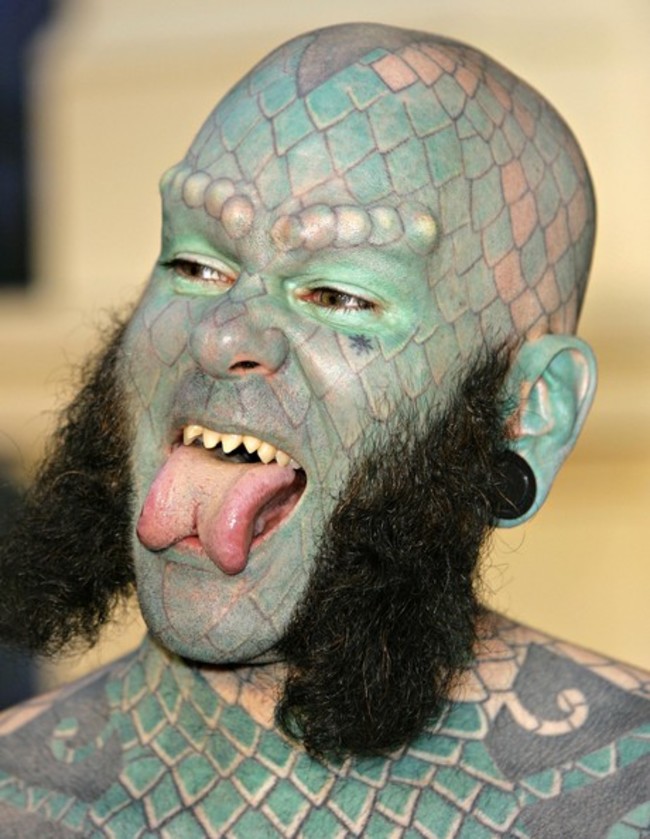 nairaland
11. These substitute tattoo eyebrows.

blogspot
12. The thickest eyebrows ever. Groucho Marx Would tip his hat to ya.

humourspot
13. This human checkerboard face.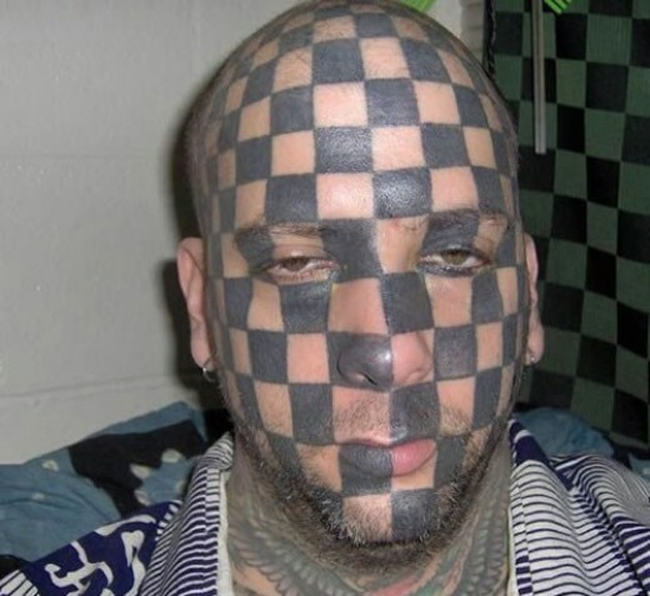 rounds
14. This masked marvel.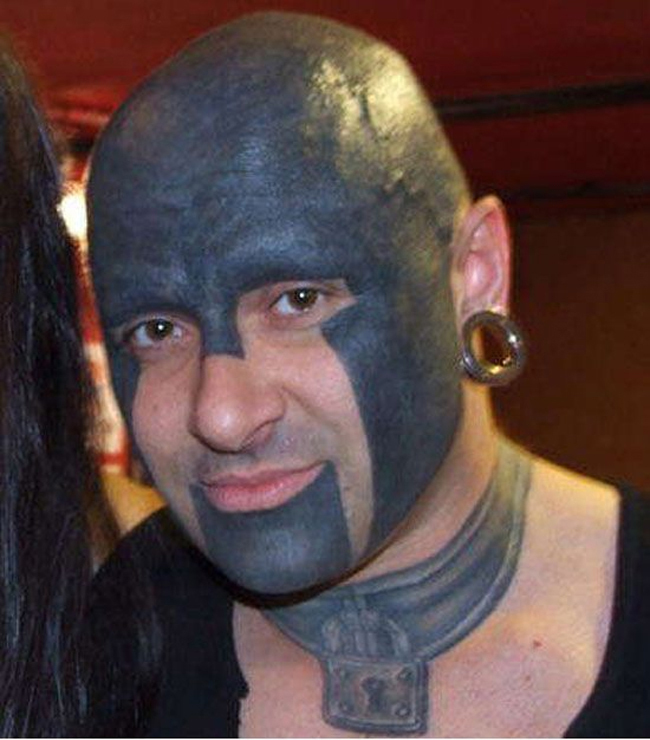 oddee
15. This guy spent over 100K to look like Justin Beiber...why?

starcasm
16. This plea of innocence.

trendzified
17. This self-inflicted watermelon wound.

geekologie
18. This, quite literally, rock and roll mustache.

weknowmemes
19. This Drake fanatic...

crazyartideas
20. Alcohol and makeup are a bad combo...as you can see.

funcage
21. This human billboard.

jbchicago
22. This girl who said: "Hit me in the face..."

ebaumsworld
23. This self-inflicted knockout punch.

funnyjunk
24. This "every thing is bigger in Texas" makeup amplification.

cdnpix
25. Trying to spite your parents by getting a "stupid tattoo" and doing it quite literally.

mandatory
Sign up for the Grabberwocky daily email, see everything first!