31 Workers Who Don't Give A Cr@p About Doing Their Jobs Right. This Is Pathetically Ridiculous. - Part 2
Service with a smile? Maybe. But the service? Some of these people have completely quit trying. They had one job and they failed miserably.
16. Oh you didn't Starbucks worker, you didn't.

pleated-jeans
17. Just need to grab a quick snooze. Just 5 minutes...

list25
18. Driving on your lawn saves a walk down your driveway

chzbgr
19. They take their breaks very seriously here

pleated-jeans
20. Put a price on those yellow things. Roger that.

gosmellthecoffee
21. Fragile...what does that mean?

themetapicture
22. Oh draw 5 circles...I thought you wanted the "words" Olympic rings

break
23. We added mayo. Oh you meant "inside"

reddit
24. Look we can't keep this in stock, deal with it.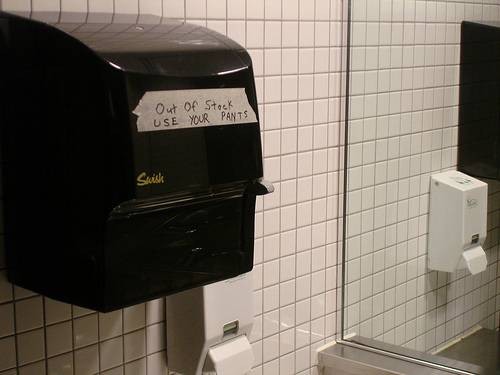 theberry
25. I'm sure this TV box is well padded.

epiclol
26. It's not April fool's day either

huffpost
27. What you don't like your chicken rare?

mobypicture
28. They're cheese fries aren't they?

lolzbook
29. Getting out of my car is too much work

chzbgr
30. Yeah we really don't do schedules... whatever

solopress
31. We got your bar installed...

reddit
Sign up for the Grabberwocky daily email, see everything first!