Valentines Gifts Guaranteed To Put You In The Dog House - Part 2
You might think these gifts are funny, but these jokes are going to backfire in the worst way. You won't be getting any and you'll be sleeping on the couch!
11. Hitler never got anyone laid. He isn't starting now.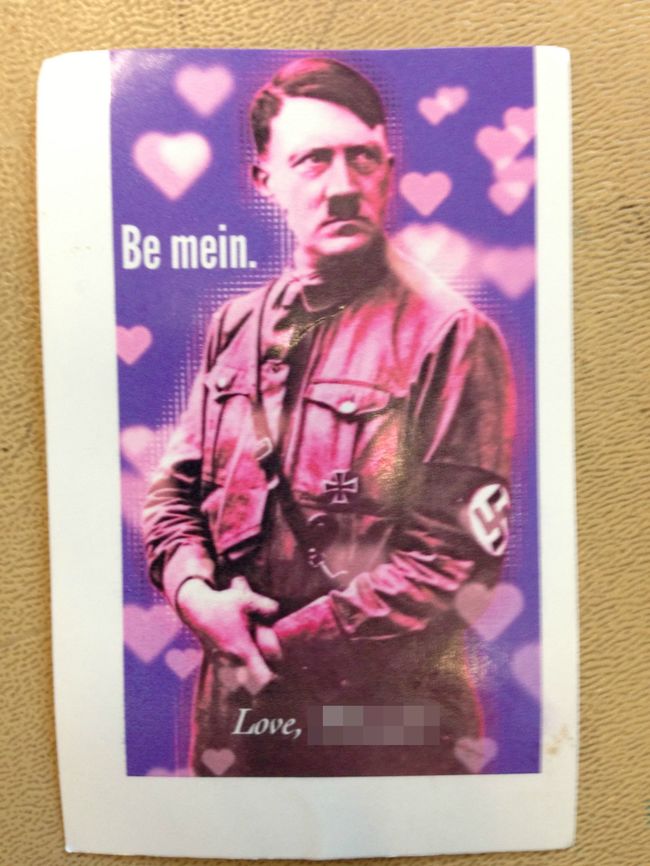 reddit
12. Keep it Sweet indeed.

reddit
13. This is beyond not okay.

reddit
14. What it lacks in subtley it clearly makes up for in class.

reddit
15. Sasquatch needs love too.

xaxor
16. How to die on Valentine's Day in one easy step.

reddit
17. Why not both?

reddit
18. Time to call the police.

reddit
19. A nice crab dinner, maybe. Anything else, no.

cheezburger
20. A true confession of the heart.

instagram
21. He knows the outcome. That's why he made a 4EVER ALONE cookie for later.

reddit
22. Someone's expecting a very busy night.

funnyjunk
Sign up for the Grabberwocky daily email, see everything first!