Overly-Excited People Who Thought They Took A Photo With A Celebrity. They Didn't.
No, that's NOT who you think it is! Chalk it up to beer goggles in some cases, but in others...they are so off the mark it is totally hilarious!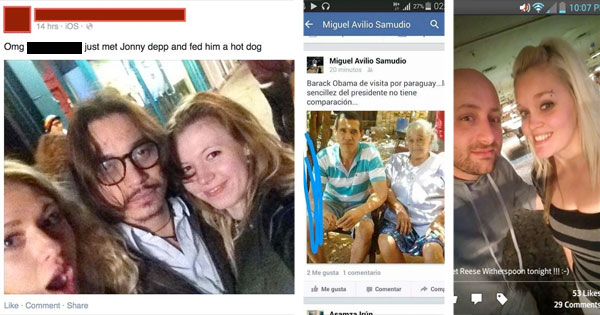 If only we could see the expressions of the faces of these people when everyone tells them they DID NOT meet a celebrity. THAT would be priceless!
1.

imgur
2.

imgur
3.

imgur
4.

imgur
5.
6.

imgur
7.
8.

imgur
9.

imgur
10.

imgur
11.

sliptalk
Sign up for the Grabberwocky daily email, see everything first!