These Rich Kids In Tehran Are Living The High Life Most Of Us Only Dream Of. Is This Real?
One look and you'd think these were young people from Beverly Hills. Nope. These are rich kids from Tehran, Iran. Is this for real? Seriously? How is this possible?
Lifestyles of the rich and not yet famous.

Is this what life in Iran is really like for the privileged elite? Or is it fake?

The Instagram account the Rich Kids Of Tehran has gained worldwide attention by revealing their luxurious life they claim to lead inside the notoriously strict Islamic Republic of Iran.
---
Persian princess
These young people have been eager to share the glamour of their lavish lifestyles on social media.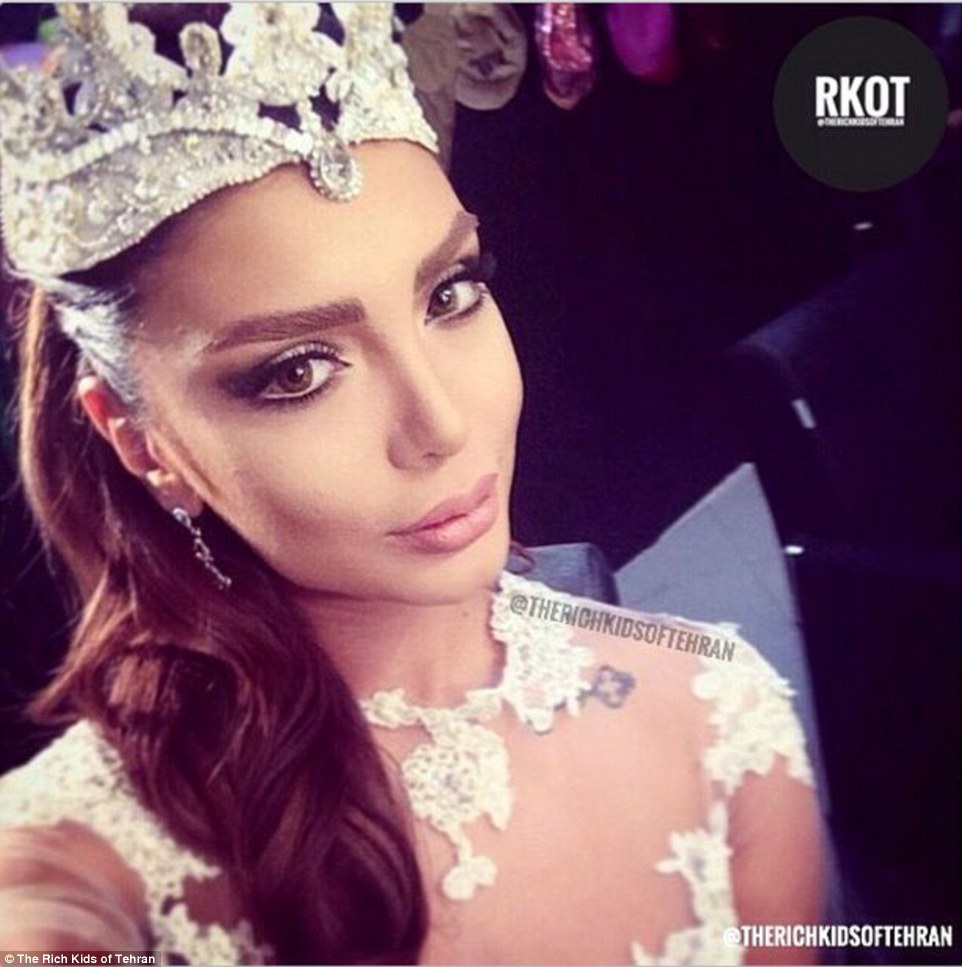 In this article, you'll see young people who are posing by gold-plated Mercedes and Lamborghinis, lounging by pools, sipping Hennessy and champagne, showing off expensive watches and flaunting their wealth and lavish lifestyle. But this is not happening Beverly Hills nor in the hills of Hollywood – this is what claims to be a rare glimpse into life for the extremely rich young people of Iran.
---
The very best
This young woman poses in shades inside a Chevrolet Corvette. The Rich Kids Of Tehran account wants to show the world the 'stuff they don't want you to see about Iran'

Naturally, doubts have arisen over whether some of what they are showing in these images - or possibly all - is even real, or that is has possibly been lifted from other sources.
---
private plane
This young man apparently prefers to take the private plane when he travels. Still one wonders where they get their money from.

---
Own helicopter and private jet
The Rich Kids Of Tehran account defended the spending and said: 'Wealth and the luxury always brings jealousy to some others so that is a normal thing no matter where you are in world!'

---
Golden Mercedes
Imported cars like this are allegedly taxed by the government up to 40 percent. Thus, cars like this might cost around 350,000.

---
Super Cars
The account regularly shares images of cars like these two Lamborghinis (and models). They also regularly feature Ferraris, Maseratis, Aston Martins, Audis and Mercedes.

---
High style on the road
The site owners claim there are hundreds of Porsches and Maseratis on the roads of Tehran

---
snowboarding holiday
Here are some of the young people on a snowboarding holiday. Other popular activities in the country for the young and super-wealthy includes golfing, going to the gym, horseback riding, and of course: shopping.

---
Pool With Movie Screen
Here a young man is enjoying screening a cartoon at his private pool. Spokespeople for the account have said: 'Some rich people in Iran come from wealthy families who have been rich for generations. Others simply made their wealth by working hard.'

Sign up for the Grabberwocky daily email, see everything first!