What These Parents Sent In A Text Will Shock You. 20 Parents Who Shouldn't Be Allowed To Text EVER Again.
Technology is a woeful weapon when it falls into the wrong hands. And trust me, it's in the WRONG hands! LOL.
1. This brutally honest mom.

twitter
2. This blunt mom who knows exactly what to tell her daughter.

twitter
3. This parent who just discovered emojis...and went overboard with them.

twitter
4. This dirty joker mom.

twitter
5. This dad who doesn't mind getting personal with TMI.

twitter
6. This dad who knows what it takes to become the next Jay Z.

twitter
7. This mom who's gettin' her sexy on.

twitter
8. This dad who knows exactly what he's doing.

twitter
9. This father who is full of free advice.

twitter
10. This parent who knows what being a parent is all about.

twitter
11. This totally sarcastic dad...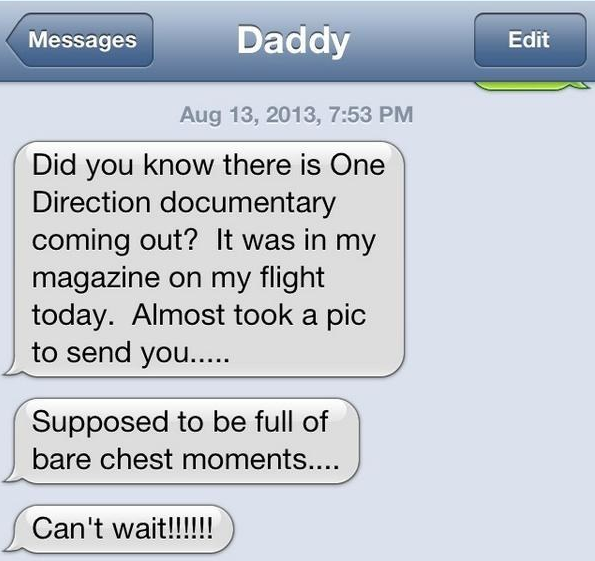 twitter
12. This dad who got his first smartphone.

twitter
13. This mom who's doesn't even know she's "turnt."

twitter
14. This mom who will always defend her children no matter what.

twitter
15. This mom who is a little slow on the draw.

twitter
16. This frisky cougar.

twitter
17. This dad who just discovered accent marks and went crazy.

twitter
18. This mum who got fooled by a picture of a media player.

twitter
19. This overprotective mom.

twitter
20. This devout mother who loads her texts with fire and brimstone.

twitter
Sign up for the Grabberwocky daily email, see everything first!