21 Of The Most Powerful Photos From The Events Of 2015
Here is a look back at some of the most powerful images which captured memorable, iconic and tragic moments of the year 2015.
1. The White House is illuminated in gay pride colors following a Supreme Court ruling that the Constitution requires that same-sex couples be allowed to marry.

Rex Features / AP
2. The confederate flag is permanently removed from the South Carolina State House.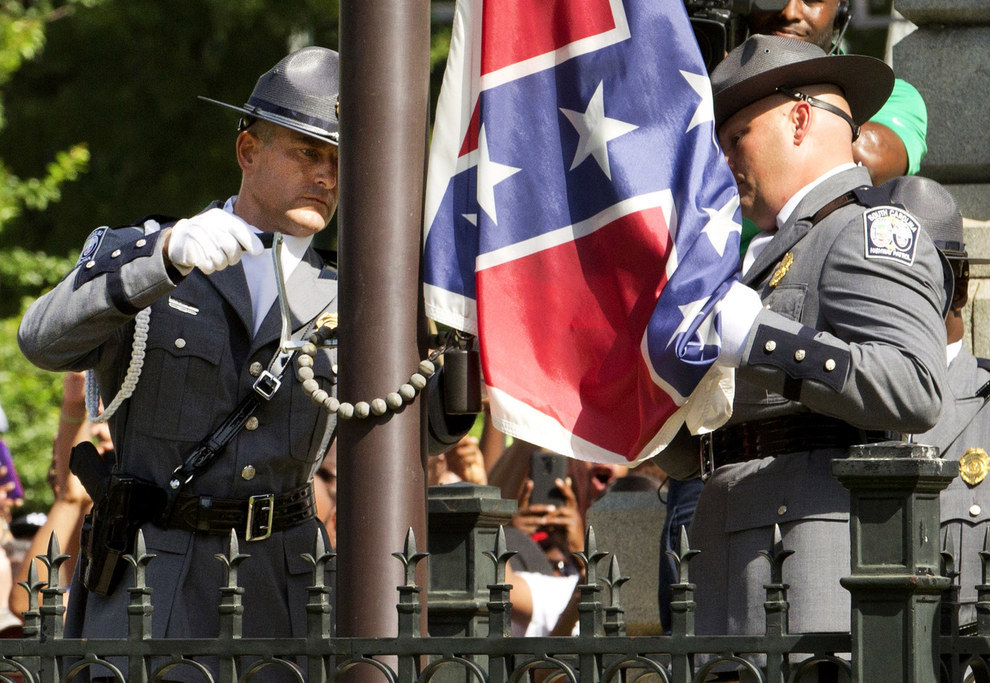 Jason Miczek / Reuters
3. A protester stands outside a Donald Trump rally in Norcross, Georgia.

Tami Chappell / Reuters
4. Walking alongside many of the original marchers, President Obama makes his way across the Edmund Pettus Bridge to mark the 50th Anniversary of the Selma-to-Montgomery civil rights marches in Alabama.

Saul Loeb / AFP / Getty Images
5. House Speaker John Boehner cries as Pope Francis address a joint meeting of Congress

Pablo Martinez Monsivais / AP
6. People hold a candlelit vigil for victims of the San Bernardino shooting at San Manuel Stadium.

Mark J. Terrill / AP
7. Protestors confront police during a demonstration in response to the fatal shooting of Laquan McDonald in Chicago, Illinois.

Andrew Nelles / Reuters
8. WDBJ-TV7 meteorologist Leo Hirsbrunner cries as anchors Kimberly McBroom and Steve Grant announce the deaths of reporter Alison Parker and cameraman Adam Ward.

Steve Helber / AP
9. A tractor collects golf balls on a drought-ravaged driving range in Palm Springs, California.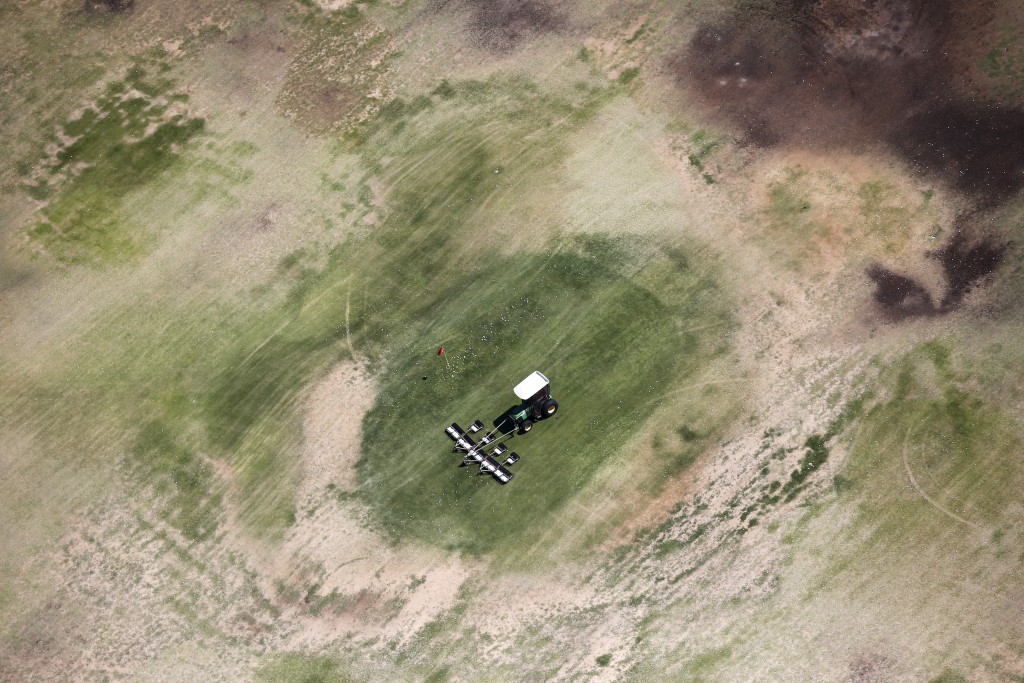 Lucy Nicholson / Reuters
10. Demonstrators climb on a destroyed Baltimore Police car during violent protests following the funeral of Freddie Gray.

Chip Somodevilla / Getty
11. Jesse Hughes and Julian Dorio, members of Eagles of Death Metal band who were playing in the Bataclan at the time of the Paris attacks, pay tribute outside the concert hall.

Charles Platiau / Reuters
Sign up for the Grabberwocky daily email, see everything first!