Play-Doh's Recent Christmas Toy Looks Exactly Like A Dildo. WTF?
Play-Doh took a lot of heat recently for basically "Ruining Christmas." It's impossible to dispute that this applicator looks undeniably just like a penis. You had one job Play-Doh. You totally failed!
Play-Doh's Sweet Shoppe Cake Mountain Playset. Observe the item on the far left.

amazon

amazon
Here is "Frosting Extruder" from this set. This part of the toy set looks, clearly, like a penis.

ktul
When the plunger is removed form the extruder, it looks even more like a penis.

twitter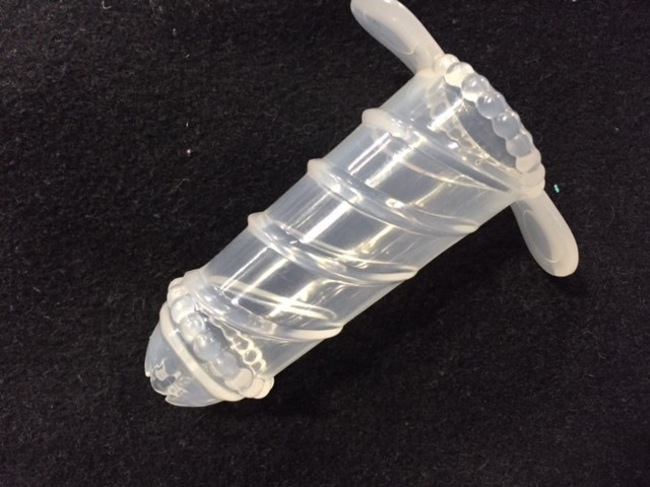 ktul

twitter
People absolutely noticed of this uncanny resemblance and started posting on social media. Even some celebrities chimed in about the phallic-shaped toy.

twitter

twitter
Play-Doh's Facebook was also bombarded with comments, which led to their social media team deleting comments/images of the toy. Which only outraged people further.

twitter
News agencies jumped on the story.

twitter
Many people claimed "Play-Doh ruined Christmas."

twitter

imgur
Finally, the toy company released a statement saying, "We have heard some consumer feedback about the extruder tool in the Play-Doh Cake Mountain play set and are in the process of updating all future Play-Doh products with a different tool." Hmmm, nice choice of words Play-Doh: "Tool."
Here is the updated replacement part:

distractify
Though it's meant to take the place of the original, phallic-shaped applicator, there are still many retailers with the old version for sale.
(H/T distractify)
(H/T buzzfeed)
(H/T: Oh No They Didn't)
Sign up for the Grabberwocky daily email, see everything first!