19 Portrait Tattoos That Fell A Little Short. Like, Missed By A Mile LOL!
You want to pay the highest tribute to a loved one, so you tattoo their image on your body. I don't think these Portrait Tattoos are quite what they wanted or how they wanted to remember that person...
1. Ugh. Just, ugh.

sloshspot
2. That poor Chloe.

danoah
3. Cute baby...not so cute tattoo.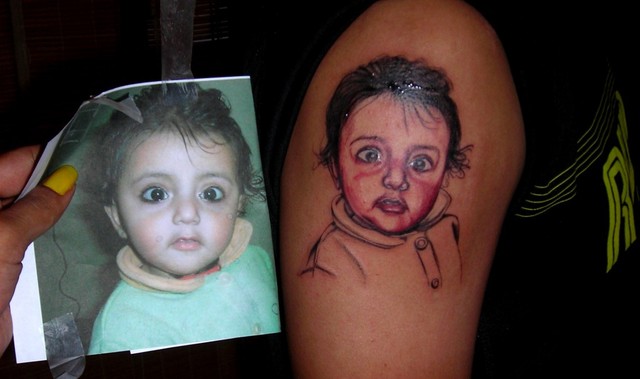 tattoosforyou
4. What did this poor woman do to deserve this?

bad-tattoos
5. Yeah... no.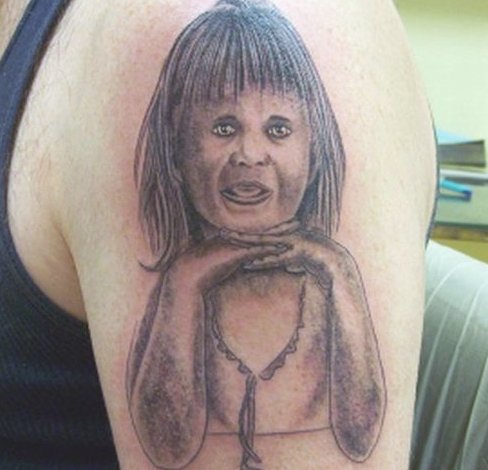 awfulink
6. Just, why? And the headband?

ahapix
7. Your grandma looks... nice?

websta
8. Wow.

artscyclopedia
9. I'm guessing she didn't like it.

pophangover
10. Terrifyingly NOT cute.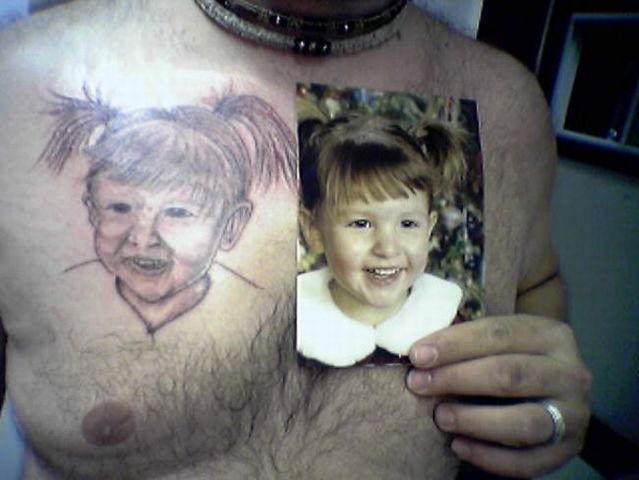 izismile
11. Is the baby supposed to suckle or something?

izismile
12. I think they went a bit overboard on the shading.

wordpress
13. Are those horns?

ahapix
14. This is incredible. And not in the good sense.

ahapix
15. Adding flowers doesn't help distract from how awful those faces were drawn!

ahapix
16. I am your baby and I shall haunt you forever!

ahapix
17. Yeah, no.

ahapix
18. Please say this is just a work in progress.

danoah
19. If this is supposed to be zombie christopher walken, then they absolutely win.

bad-tattoos
Sign up for the Grabberwocky daily email, see everything first!