Insane Oscars Outfits That Never Should Have Been Worn In Public!
We expect crazy costumes at music awards shows, but not so much at the classier Academy Awards. Well, think again. Look at these...WHOA!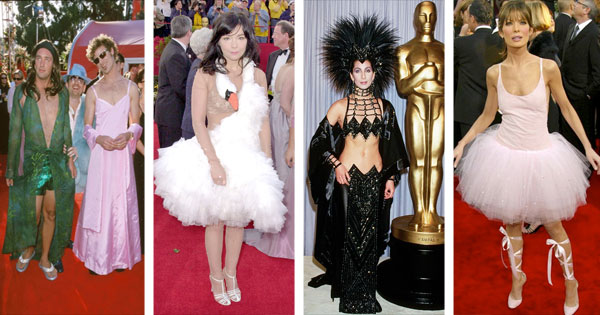 1. Bjork

eonline
2. LIZZY GARDINER
She's wearing American Express and this set of cards should all be declined.

cosmopolitan
3. will.i.am.
This referee outfit is clearly a foul and needs to be ejected.

metro.co.uk
4. Cher
She's worn worse, but this isn't the music awards nor Halloween.

thesun.co.uk
5. Jared Leto
This looks like a leftover groomsman outfit he pulled out of the closet. Clearly he's outgrown the sleeves and pants.

metro.co.uk
6. Lara Flynn Boyle
She thought she was going to her ballet recital.

marieclaire
7. Questlove
More like prom night than Oscar night.

hemingwaytailors
8. Whoopi Goldberg
Even all the Disney princesses and Cinderella wouldn't wear this.

fashionilluminati
9. Trey Parker and Matt Stone
Mocking is their gig, but this is probably not the place.

indiatimes
10. scarlett johansson
I have no idea what this is other than a complete disaster.

marieclaire
11. Sharon Stone
After she flashed some pink in "Basic Instinct," she decided to flash it all.

marieclaire
12. Neil Patrick Harris
The Emperor's new clothes. You're not almost naked Neil. Really.

redalertlive
13. Demi Moore
She ran out of time to change out of her bike shorts so she just went with it.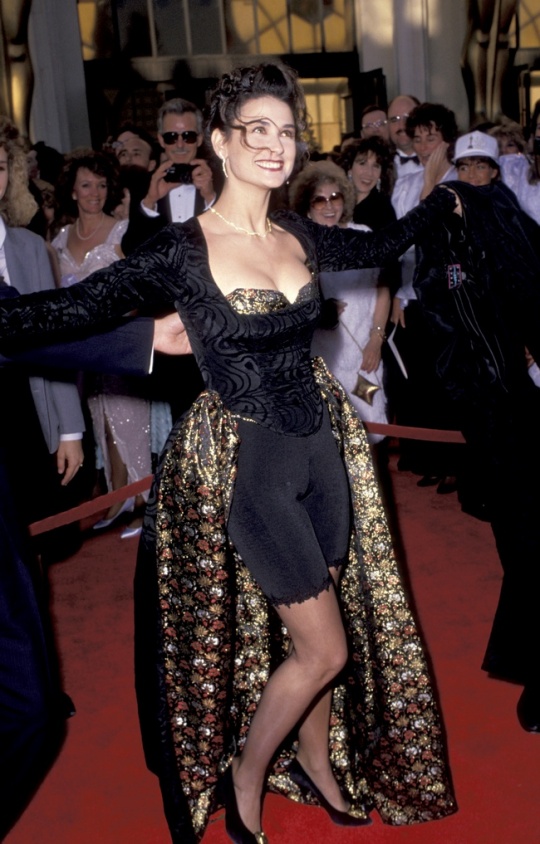 indiatimes
14. Pamela Anderson
She thought she was going to the porn awards, apparently.

marieclaire
15. Chloe Sevigny
A little of this, a little of that is good in recipes. Not so much with clothes.

marieclaire
Sign up for the Grabberwocky daily email, see everything first!