Innocent? Harmless? This Seems Wrong. In Fact, It's Probably Much Worse Than We Even Know!
These pictures prove that we are getting lost in our technology and losing touch with the others around us. Even when they are right in our face!
1. This is what a girls night out looks like these days
2. This is a first date nowadays
3. Here's how a group of high school seniors enjoy their last day of school together before graduation.
4. This group of girls exemplifies today's version of "quality time together."
5. This is a group of friends getting together for pizza
6. This is what a heartwarming Thanksgiving dinner looks like now
7. These are friends enjoying a road trip. Scenery? What scenery?
8. This is how friends enjoy an epic vacation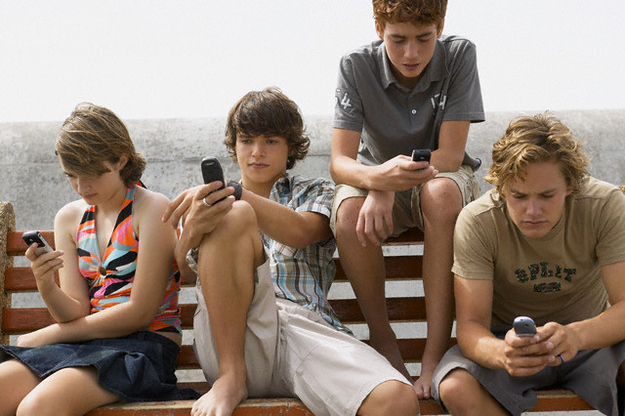 9. This is called celebrating a friend's engagement
10. A young couple having an intimate dinner for two
11. These women are at a museum surrounded by priceless art and this is what they do...
12. A group of friends tailgating...
13. This group of people came to watch something big, but are tuned in to something else...
14. This guy is getting irreplaceable time with grandpa...and is more concerned with his selfie
15. Two girls enjoying some Christmas Eve dinner together...but not
16. This couple meeting for a could-be, almost romantic coffee date
17. This girl who is obviously selfie-absorbed. Stay classy.
18. This reunion... can't unplug, even for a 10-second hug!
19. This is called watching your favorite team play
20. Two travelers enjoying a meal together...but not
21. A woman spending "time" with the kids
22. We're starting them younger every day...
Sign up for the Grabberwocky daily email, see everything first!