Hilarious, Horribly Hideous Halloween Costumes That Never Should've Left The House!
These Halloween costumes have to be the WORST ever! Next year, these people should probably be banned from picking out their own costumes, LOL!
1. What's going on here left me speechless

teamjimmyjoe
2. Free Mammogram...now there's 10 at every party

teamjimmyjoe
...and the low budget version...

thedailytouch
3. Gary Glitter Pedophile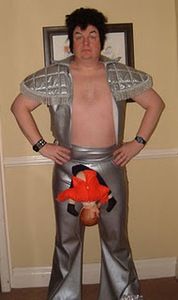 pinterest
4. Kobe Bryant & Victim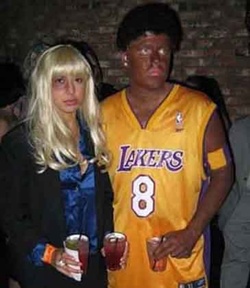 phoenixnewtimes
5. WTF?

huffingtonpost
6. Trayvon Martin and George Zimmerman.
Wrong on so many levels

mooseradio
7. Boston Marathon Bombing Victim
This is funny? Seriously?

mooseradio
8. My Eyes!

digitalspy
9. Poor Elmo! This will haunt my dreams!

motleynews
10. Age discrimination at Hooters would probably be a good thing...

anonmagazine
11. Low budget wolverine

pinterest
12. Gross...

underthepress
13. Why we're all thankful for pants...
14. Now every guy will want this costume

teamjimmyjoe
15. Childhood ruined forever

teamjimmyjoe
Sign up for the Grabberwocky daily email, see everything first!