32 Guilty Pets Who Swear Things Aren't What They Seem
These pets just want you to know...whatever you think might be going on here, it's not what it looks like! Really. They swear they didn't do it!
1. But I was hungry!

reddit
2. The cat told me to do it.

mybs
3. Didn't you say I needed a bath?

reddit
4. Nope, nope. Nothing to see here.

distractify
5. But the thunder scared me.

keepbusy
6. Let's make a deal.

reddit
7. I'm protecting your clothes from moths!

reddit
8. I saw him pee in your shoe.

reddit
9. I'm going to stay still and maybe you won't even see me.

distractify
10. This isn't a jacuzzi?

imgur
11. You never learned to knock first?

reddit
12. Nope, it wasn't me.

cuteoverload
13. Uh oh...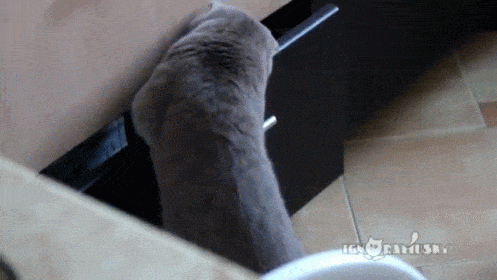 riffsy
14. How on earth?!

imgur
15. Uh... the dog went thataway.

reddit
16. What trashcan?

reddit
Sign up for the Grabberwocky daily email, see everything first!