22 Insane Facts That Sound Like BS, But Are Actually True!
While these sound like tall-tale legends that are pure horse sh!t...whoa pardner. These hard to swallow claims are completely real, true facts!
1. Our tongue prints are as unique as our fingerprints.

flickr
2. The inside of your mouth is made of the same type of cells as the inside of a vagina.

flickr
3. The first Native Americans encountered by Pilgrims spoke English.

flickr
4. One person per week is shot by a toddler.

flickr
5. Shortly after stepping foot on the moon, Buzz Aldrin became the first person to urinate on it.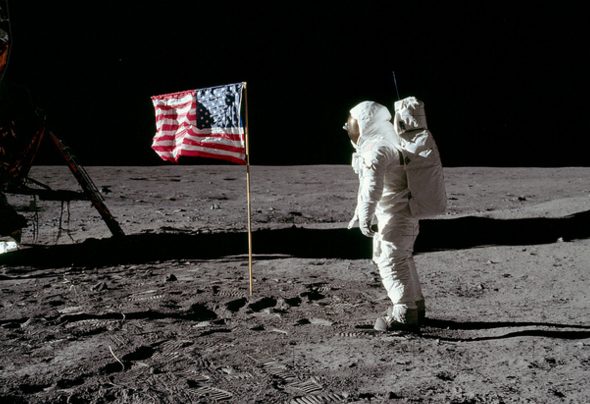 flickr
6. More than half of all people will get a sexually transmitted disease in their lifetime.

flickr
7. Betty White was born before sliced bread became a thing.

flickr
8. The guillotine was still used as a form of execution in France until 1977.

flickr
9. If you lined up everyone on Earth in a single-file line, the line would wrap around the planet 56 times.

flickr
10. Adolf Hitler is mentioned 7.7 times a month in Congressional meetings.

flickr
11. Humans are the only primates whose tooth size decreases as brain size increases.

flickr
12. Female kangaroos have 3 vaginas.

flickr
(H/T viralnova), (H/T distractify),(H/T buzzfeed)
Sign up for the Grabberwocky daily email, see everything first!