Every Weird Face Trump Made At The Debate...What The Donald Is REALLY Saying!
A master negotiator like Donald Trump has to be a man of many faces. Indeed, Trump deals out a lot of poker faces. Here's what his expressions actually mean!
1. For the umpteenth time...this is my real hair!

distractify
2. Psst Jeb, forget Carly's face...Did you see those Ta-Tas?!?!

distractify
3. This is the face Chris Christie makes trying to be conservative when it comes to food portions.

frontiersmedia
4. I recommended Viagra to Jeb and now Mr. "Eveready" is up like this...show 'em how high Jeb

Credit
5. Carly, you were fired!

distractify
6. Let's just agree that I can believe Vaccines cause Autism and Ben can still believe prison causes gayness.

distractify
7. C'mon fellas. You can't bullshit a bullshitter.

distractify
8. Gieco could be saving me on my car insurance?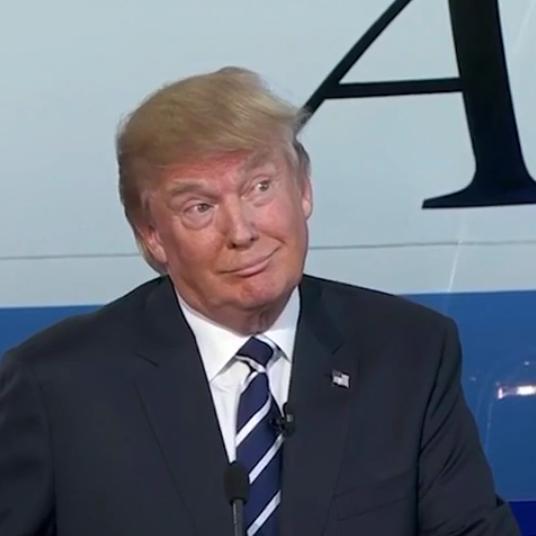 distractify
9. More Energy Jeb... You're putting me to sleep.

distractify
10. Reveal my plan? What plan?

distractify
11. I think I'm doin' O'tay up here Spanky!

Credit
12. How long until the public realizes I actually don't know what I'm doing? Maybe this long.

Credit
13. Ok, maybe this long...

Credit
14. Hey it's been 3 hours up here. I really need to use the restroom!

distractify
Sign up for the Grabberwocky daily email, see everything first!