The Most Hilariously Epic Winter Fails Ever Captured!
Winter is here with a vengeance and it's game on. These unfortunate people were not on their game at all! Just be glad these embarrassing moments aren't yours!
1. Why you shouldn't wear stiletto heels on ice.

gifsplosion
2. He kind of asked for it.

ohmagif
3. Why drunks should avoid ice.

gifsplosion
4. These poor horses!

gifbin
5. That's what they get for running on ice.

gifsplosion
6. Nice save!

gifsplosion
7. It even happens to penguins!

muthead
8. Breakdancing.

gifsplosion
9. Always dip your toes in first!

gifsplosion
10. She used to be a wrestler.

totalprosports
11. Almost, almost!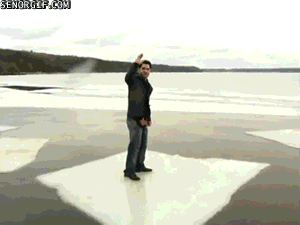 joyreactor
12. Yeah, that's his own fault.

gifsplosion
Sign up for the Grabberwocky daily email, see everything first!