The Elf On The Shelf Is Being Naughty This Year. Here Are Some Photos He Wouldn't Want You To See - Part 2
The Elf On The Shelf helps Santa Claus know who is naughty and who is nice, but apparently, is getting caught up in a whole lot of naughty himself!
12. Satisfying his every fantasy.

reddit
13. Doing mean stuff.

weebly
14. he contemplated real evil.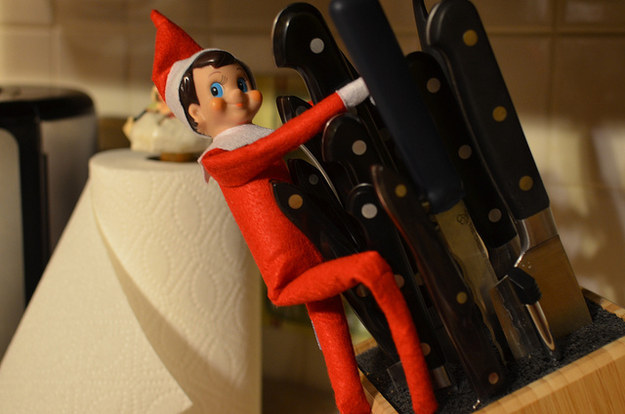 flickr
15. eliminated rivals.

imgur
16. lost his Christmas spirit.

imgur
17. went all gangsta and took a liking to cougars.

reddit
18. So this Christmas, keep elf away from the kids.

facebook
19. ...and away from the wife.

dirtydiaperlaundry
20. ...And away from the husband.

blogspot
21. Because don't let that innocent face fool you... evil is lurking on a shelf.

imgur
Sign up for the Grabberwocky daily email, see everything first!