24 Animations of Things Everyone Should Have Been Taught In School - Part 2
These bird's eye view animations show us precisely how things work or are created. These would have made everyone more interested in science class. They're totally fascinating!
13. How peanut butter jars are filled full of creamy goodness:

lockerdome
14. How filming with a green screen works:

blogspot
15. What actually happens when you put a key in a door:

gizmodo
16. How exactly all that stuff gets into a Pop-Tart:

pandawhale
17. What it looks like when you swallow:

youtube
18. How hay bales get wrapped:

bitsandpieces
19. How light affects water:

youtube
20. How paper clips turn into paper clips:

reddit
21. How a traffic jam occurs despite no accidents or bad weather:

youtube
22. The life of a dandelion:

coub
23. How flight patterns change throughout the day: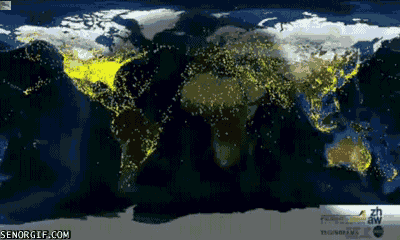 youtube
24. And how terrifying the human face is when it's forming in the womb:

youtube
Sign up for the Grabberwocky daily email, see everything first!