The 15 Most Absolutely Weirdest People Ever Seen At Walmart. Attention Shoppers: It's a Freak Show!
Get ready for a parade ... of freaks that is! If you like to people watch, try Walmart. As these pictures will prove, at Walmart ... you're guaranteed to get an eye full of WTF!?!?
1. I can't even begin to understand this...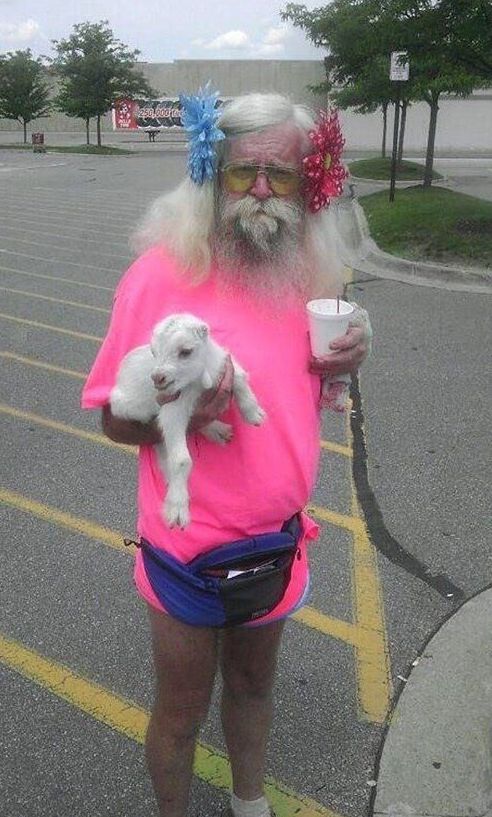 pinterest
2. Granny gone wild

pinterest
3. Maybe she has bad eyesight and can't see how thick she is painting it on

pinterest
4. Purple people eater

pinterest
5. Someone needs to quit getting dressed in the dark

pinterest
6. Look out! There's a giant geriatric baby on the loose!

pinterest
7. Funk-a-delic. Looks like Bootsy Collin's Sister

holytaco
8. This must be Walmart in san francisco

pinterest
Sign up for the Grabberwocky daily email, see everything first!