27 Online Dummies Who Apparently Are Somewhat Brain Dead!
You'll almost want to slap these people in the head to see if you can shake off the cobwebs and jump-start their brain. Trust me, there's no activity there. OMG
1. Too soon.

twitter

twitter
2. Carla, who probably did not graduate with honors.

twitter
3. I guess childlike spelling does not betray a mature demeanor.

dumbesttweets
4. With a name like Kanye, I expect this kind of thing.

twitter
5. This is just plain funny.

mandatory
6. Math is hard. But not that hard.

reddit
7. Oh, that Queenie.

twitter
8. Oh my god. Really?!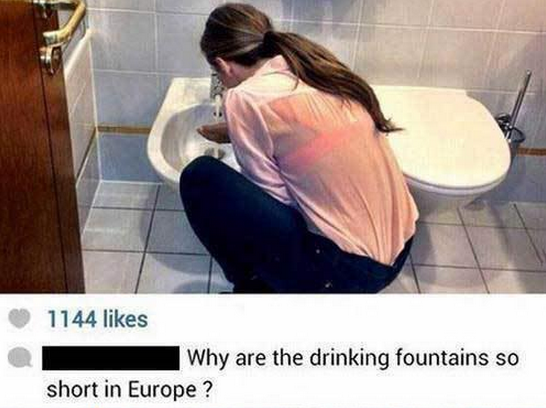 twitter
9. Nates will do that to you. Stay away from Nates!

twitter
10. How embarrassing.

theladbible
11. What's a versionities? Are they easy to lose?

buzzfeed
12. That's no moon!

twitter
13. Everybody loves cheese stank.

tumblr

buzzfeed
14. Are these people from another planet?

twitter
Sign up for the Grabberwocky daily email, see everything first!