27 Baby Shirts That Might Be More Offensive Than Funny! - Part 2
The most outrageous shirts ever made for babies and toddlers. Funny? Yes. Still, you might want to think it over before dressing your kid in one of these!
15. That was close!

etsy
16. Yeah, okay til a kid who comes along who CAN read it.

fun-gallery
17. Hive five!

bromygod
18. That's the same expression the mom made.

geckotales
19. There's always a chance.

crazylesbianmom
20. He gets all the babes.

themost10
21. Your mama.

radass
22. Who doesn't?

sikworld
23. Technically true.

hotpenguin
24. Great way to boost your kid's self esteem.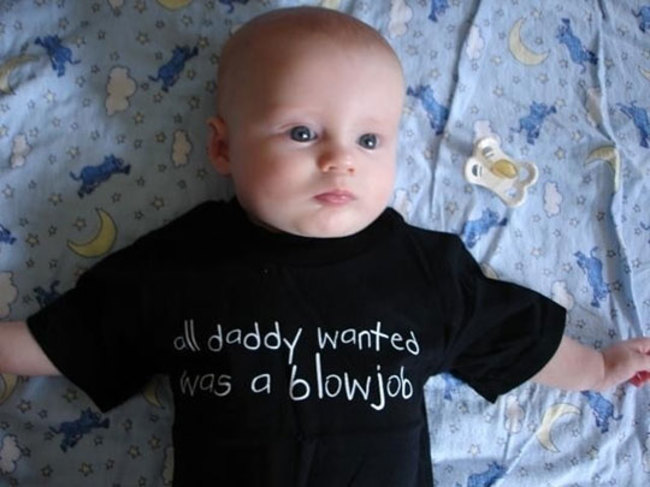 themetapicture
25. They never grow out of this.

sikworld
26. Dad of the year.

tarves
27. Future Olympic winner!

sikworld
Sign up for the Grabberwocky daily email, see everything first!