The Tricks Everyone Who Hates Mornings Need To Know.
Not a morning person? These morning hacks will help make your life much easier.
1. Make it harder for yourself to hit the snooze button.

Thinkstock
2. An App called "Walk Me Up" is one that forces you to take a certain number of steps before the alarm will shut off.

google

google
3. You can always have morning sex.

Thinkstock
4. Keep your relationship in good standing with this silent, vibrating alarm that prevents you from waking your partner.

lark
5. You can always get yourself an alarm clock that you have to chase.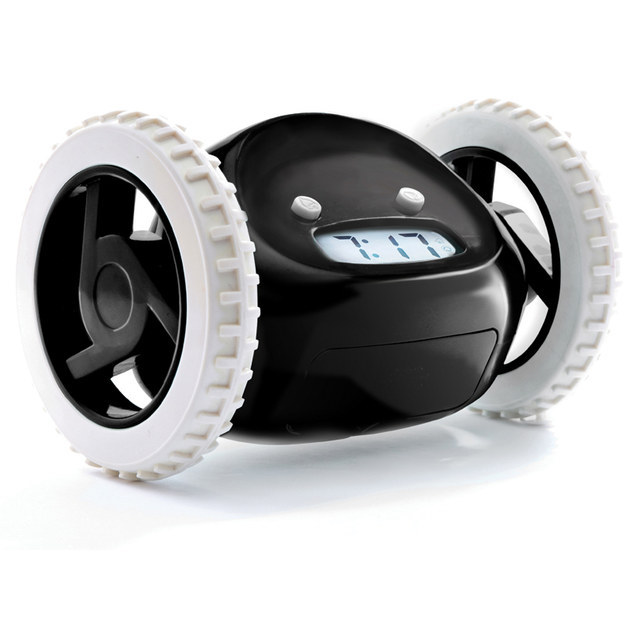 rosenberryrooms
6. Or an alarm clock that you have to shoot.

groupon
7. Life is better win you can wake up with your natural body rhythms.

gaiam
8. Build a sunshine simulator.

electrobob
9. Get a coffee maker that has an automatic preset option and have it start brewing a little before your alarm wakes you up.

Thinkstock
10. Eliminate Hangovers with something like this...

amazon
11. Be thoughtful. Warn your co-workers, roommates and loved ones to your morning mood...

etsy
12. You can use a tracking site or an app to sync to your sleep cycles.

sleepyti.me
13. Drink a glass of water immediately after you wake up to get your metabolism started.

Thinkstock
14. Put labels on your hangers for auto-pilot dressing each day of the week.

goodwill
15. Leave yourself important reminders on your bag or keys.

instagram
16. Put your keys or purse on the thing you want to remember.

sneakypolecat
17. Supplement your alarms with little reminders.

Alanna Okun
18. You can also use your alarm as a motivator to threaten yourself to achieve higher productivity.

instagram
19. Use your utensils to encourage yourself.

etsy
20. Having a baby will always force you to become a morning person.

Thinkstock
21. Or, you could just buy this shirt to accept your fate and yourself for who you are.

lookhuman
Sign up for the Grabberwocky daily email, see everything first!