21 Couples Who Totally Need To Get A Room. Like Right Now. Cover Your Eyes Junior.
Sometimes "public display of affection" can go too far. Like, way too far. Here's the proof. This is more than awkward and a little embarrassing...Yuck!
1. This is not why these students were given a hall pass.

twitter
2. This couple who are over-enjoying the park.

instagram
3. This couple...I'm speechless!

instagram
4. This couple reenacting splendor in the grass.

instagram
5. This couple going at it with their mouths.

instagram
6. This couple at Disneyland.

twitter
7. This couple who attracted an unwanted partner.

twitter
8. This couple in class who are also taking selfies at the same time. I sense and "F" in this course.

twitter
9. This couple who wanted to monkey around.

instagram
10. This couple who get off on crowds.

instagram
11. This couple on the bus who only need one seat.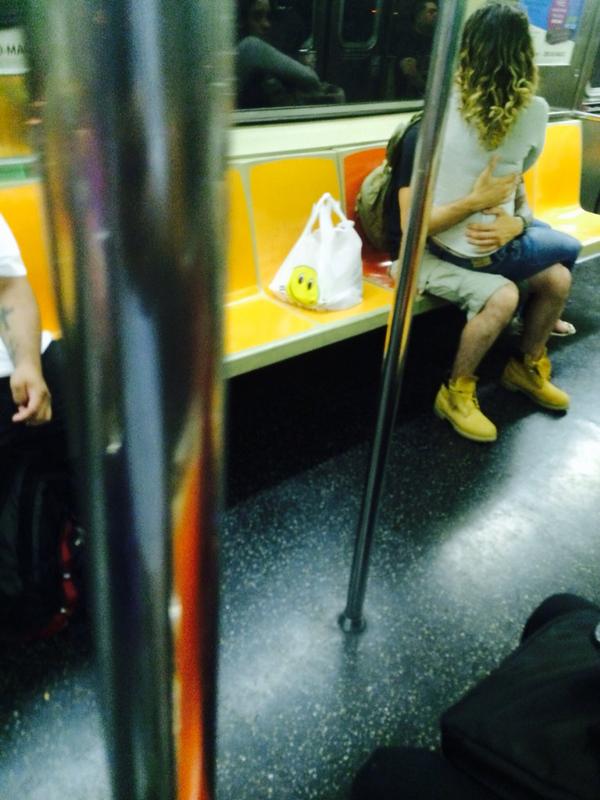 twitter
12. This couple who have their own version of the mile-high club.

instagram
13. This couple who brought a whole new meaning to namaste.

instagram
14. This couple who you know are gonna have sand EVERYWHERE!

instagram
15. This couple who aren't in the library for reading.

instagram
16. Or this couple either.

instagram
17. This couple starting a cavity search.

instagram
18. This tongue-tied couple who think they're the only ones on the bus.

instagram
19. This couple who are doing it all wrong.

instagram
20. This couple putting on their own show.

instagram
21. This couple who were finally given the hint: get a room!

imgur
Sign up for the Grabberwocky daily email, see everything first!