19 Playgrounds That Will Bring Nightmares Instead Of Joy. These Are Totally Shocking!
Weird and bizarre barely describes these playgrounds. Frightening, creepy and well, some designs that are almost perverted. Were these playground designers high or totally insane?
1. This is just wrong. So wrong.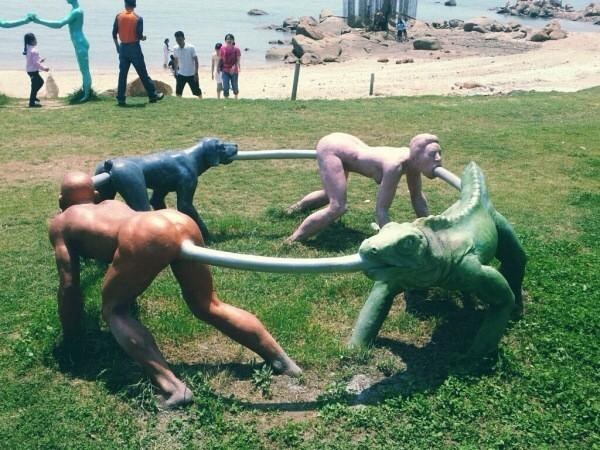 imgur
2. I mean, really?

imgur
3. Is she being held for hostage?

imgur
4. I don't think those are his feet.

imgur
5. It's colorful and fun, at least.

imgur
6. Your child will have nightmares for years.

imgur
7. Is that a boob or a ball?

imgur
8. I'm pretty sure that's a clown. An angry clown.

imgur
9. Why does this pig have breasts?

imgur
10. He looks just as surprised as we do!

imgur
Sign up for the Grabberwocky daily email, see everything first!